Providence Care Hospital high-performance construction saves enough energy to power 45 homes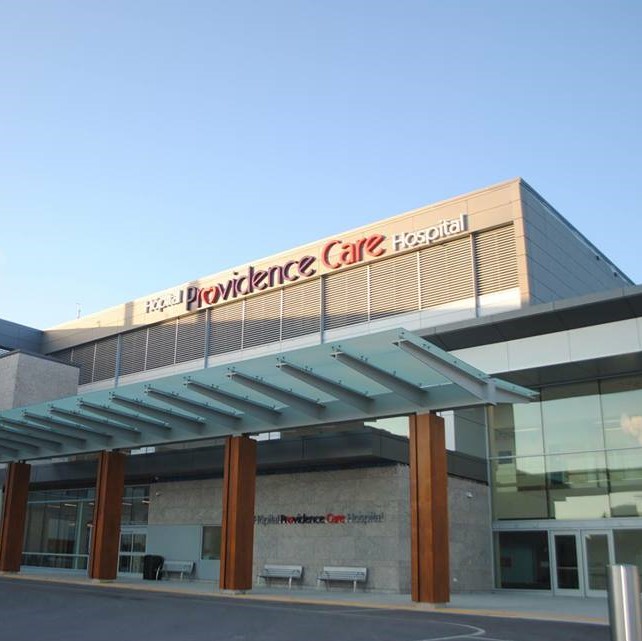 Reduces emissions equaling 374 passenger cars, driven for a year
Providence Care Hospital is dedicated to energy efficiency! The hospital implemented various energy efficiency initiatives in the high performance construction of its new facility on King Street:
LED lights optimized for building occupants and the availability of daylight

Waste heat from chillers used to heat the building

Energy recovery ventilation pre-cools or pre-heats air, depending on the season

Efficient design of building systems

Careful selection of fans

High performance building envelope to optimize air systems
Overall, these measures are projected to save approximately 423,000 kWh electricity and 1,760,000 kg carbon dioxide equivalent emissions (CO2e). That's enough electricity to power 45 homes and emissions equaling 374 passenger cars, driven for a year. Congratulations on the success of your energy saving initiatives.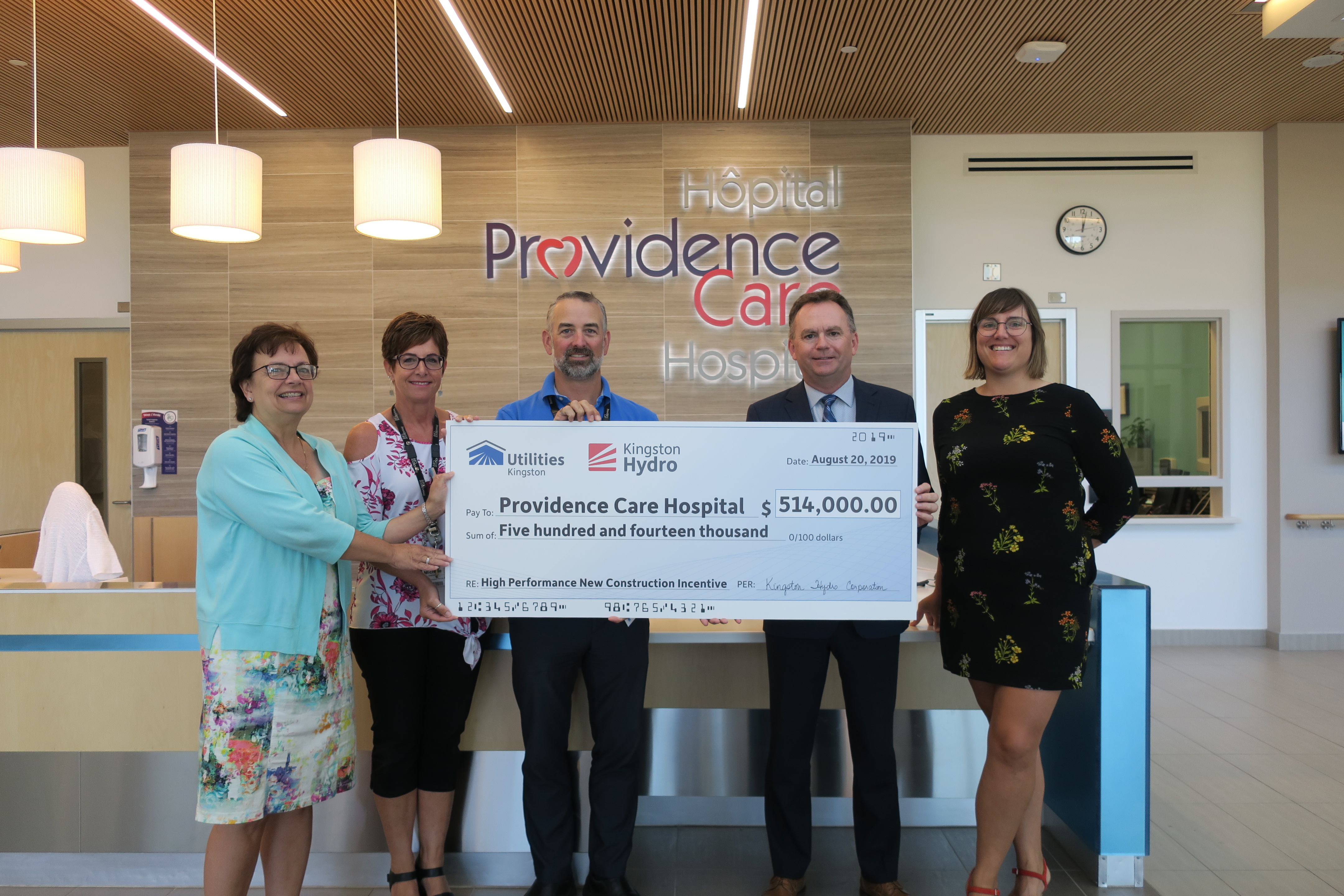 To help fund these improvements, Randy Murphy, Chief Financial Officer and Caitlin Newey, Conservation Officer for Utilities Kingston (on the right) presented an energy incentive cheque to Michelle Podhy, Vice-Chair of the Board of Directors, Michele Mahoney, Planning Executive Assistant, Chris Mackey, Director Facilities Management (left to right).