Off-peak electricity prices in effect on Family Day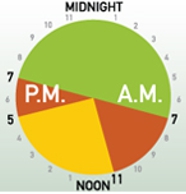 Electricity used on weekends and holidays is charged the off-peak price during both the winter and summer periods. On holidays, you will be charged off-peak prices for the electricity commodity portion of your bill.
View the Ontario Energy Board Time-of-use holiday schedule.
Kingston Hydro bills its standard supply service residential and small business customers based on Ontario Energy Board Time-of-use (TOU) pricing for the electricity commodity portion of their bill. This means that customers are charged less for the electricity commodity at times when the demand for it is less. For example, you will save money by doing your laundry on a holiday, on weekends or later in the evening.
Did you know?
You can refer to the MyUtilities customer portal to view your household usage of water, electricity and gas. Use the information to shift your electricity use to off-peak times when it costs less.
Kingston Hydro electricity customers receive their bill through Utilities Kingston. Many benefit from the convenience of one combined bill for all their utility services, which may also include water, wastewater, and gas. A combined bill helps lower costs for all rate payers. Learn more about your electricity bill, including TOU pricing.