Electricity rate relief begins Jan. 18 for 21-day period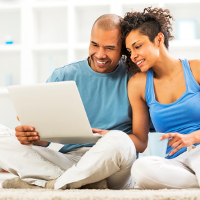 The Ontario government is providing electricity-rate relief to support small businesses, as well as workers and families spending more time at home while the province is in Modified Step Two. Electricity prices will be held to the off-peak rate of 8.2¢/kWh for all time-of-use and tiered customers on a temporary basis, starting Jan. 18, 2022.
This rate will be available 24 hours per day, seven days a week for a 21-day period.

All residential, small business and farm customers, known as Regulated Price Plan (RPP) customers, will receive the off-peak rate. This includes everyone on either time-of-use or tiered rates.

No action is required to receive this rate.
It is expected that customers will save approximately 13 per cent on their bill. This amount is dependent on how much electricity is consumed, when it is consumed and where the customer is located.
We're pleased to once again implement this provincial decision that will help our customers during this difficult time. We are taking the necessary steps to apply this rate change on electricity bills for Jan. 18.
For more information please visit the Ontario Energy Board (OEB) website at oeb.ca.
Helping customers and providing assistance
We at Utilities Kingston recognize that this is a difficult time for our community and are letting our customers know: we're here to support you. If you are concerned about paying your bill, please contact us to extend payment arrangements. Please call us at 613-546-1181, ext. 2278, Monday to Friday from 8 AM to 4:30 PM.
Frequently asked questions
When will this change be implemented?
Our billing and information systems teams are working to apply this rate change on electricity bills for Jan. 18.
Why isn't the discount fully showing on my bill?
The billing period is listed on your bill, by the number of days. Your billing period may include rates before and after Jan. 18, 2022.

For many customers, the first bill after January 1, 2022, will have more than the usual number of line items on the Electricity portion of their bill. These line items are necessary to reflect the different prices that are in effect at different times:
1) the prices that were in effect until December 31, 2021.


2) the prices in effect

January 1, 2022 until the end of day on January 17, 2022.


3) the fixed 8.2 ¢/kWh price that will be in effect from January 18, 2022 until the end of the day on February 7, 2022.
4) the prices that will be in effect starting on February 8, 2022, as set by the OEB.

The statement dates reflect when the bill is processed and mailed. It is not an indication of when your last meter reading was taken. Your bill lists the date up to which transactions are reflected.

There are several components/charges to your electricity bill, as regulated by the Ontario Energy Board. The discount applies to the Electricity lines of your bill.
What are the delivery charges?
There are several components/charges to your electricity bill, as regulated by the Ontario Energy Board. Kingston Hydro receives the delivery charge. This is a variable per kilowatt-hour (kWh) charge intended to allow the utility to recover the cost of building and maintaining its low-voltage distribution system, including overhead and underground distribution lines, poles, and transformer stations.
Where can I learn more about my electricity bill?