Electricity prices, periods and tiers for November 1
This article was published more than 6 months ago. Some information may no longer be current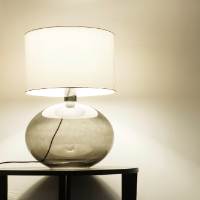 The Ontario Energy Board (OEB) announced that electricity prices for households and small businesses will be lowered as of November 1, 2022 under the Regulated Price Plan (RPP). The winter Time-of-Use (TOU) hours and the change in the threshold for residential customers on Tiered pricing will take effect November 1 as usual.
Also effective November 1, 2022, the Ontario government's Ontario Electricity Rebate (OER) will be changed to 11.7 per cent. The OER is a pre-tax credit that appears at the bottom of electricity bills. For a typical residential customer who uses 700 kWh of electricity per month, the OER would decrease bills by about $13.91 each month.
The TOU prices set by the OEB are shown in the table below. The table also shows the hours to which those prices apply.
| | | |
| --- | --- | --- |
| TOU periods | Winter hours | Nov. 1, 2022 TOU prices |
| Off-Peak | Weekdays from 7 p.m. - 7 a.m. All day weekends and holidays | 7.4 ¢/kWh |
| Mid-Peak | Weekdays from 11 a.m. - 5 p.m. | 10.2 ¢/kWh |
| On-Peak | Weekdays from 7 a.m. - 11 a.m. and 5 p.m. - 7 p.m. | 15.1 ¢/kWh |
The table below shows the prices for customers on the Tiered price plan as well as the kilowatt-hour thresholds. The seasonal change in the threshold for residential customers provides for an additional 400 kWh/month at the lower price in the Winter:
Tiers

Winter thresholds

Nov. 1, 2022 Tiered prices

Tier 1

Residential – first 1,000 kWh/month
Non-residential – first 750 kWh/month

8.7 ¢/kWh

Tier 2

Residential – for electricity used above 1,000 kWh/month
Non-residential – for electricity used above 750 kWh/month

10.3 ¢/kWh
Residential and small business customers can choose their price plan, either TOU or Tiered pricing. Customers are not required to select a price plan, but if you wish to switch, you must notify Utilities Kingston by completing and submitting an election form.
Programs to support electricity customers
Additional

i

nformation and

r

esources
Learn more about how Ontario is keeping your electricity bill stable.

Refer to the

MyUtilities

customer portal to view your household usage of water, electricity and gas. Use the information to shift your electricity use to off-peak times when it costs less.
Did you know? Kingston Hydro electricity customers receive their bill through Utilities Kingston. Many benefit from the convenience of one combined bill for all their utility services, which may also include water, wastewater and gas. A combined bill helps lower costs for all rate payers. Learn more about your electricity bill, including TOU and tiered pricing.