Residential, farm and small business customers continue to benefit from emergency electricity rate relief measure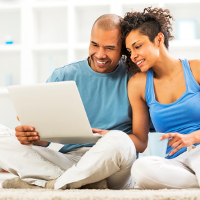 Today, the Government of Ontario announced that it is extending emergency electricity rate relief to families, farms and small businesses until May 31, 2020 during the COVID-19 pandemic. Customers who pay time-of-use electricity rates will continue to be billed at the lowest price, known as the off-peak price, 24 hours a day, seven days a week.
This electricity rate relief initially provided for a 45-day period starting on March 24, 2020, has been extended by an emergency order under the Emergency Management and Civil Protection Act. The rate relief is intended to be in place for an additional 24 days.
Utilities Kingston supports the government's decision to extend the off-peak rate. This announcement is consistent with our industry's recommendations to assist customers who find electricity affordability a challenge during the COVID-19 pandemic.
Concerned about paying your bill or experiencing hardship? Please contact us to discuss extended bill payment options and financial assistance programs. You can set up payment arrangements and ask for time to pay them off by:
Completing the three-step

online form

.

Calling 613-546-1181, ext. 2278, Monday to Friday from 8 AM to 4:30 PM.
As the COVID-19 pandemic situation changes daily, Utilities Kingston is adapting too. Learn other ways in which we are assisting` customers and responding.