Complete the Broadband survey and help close the internet access gap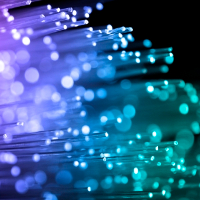 City of Kingston, Queen's University and Utilities Kingston, in partnership with local research firm Limestone Analytics, invite residents to complete a survey on local residential broadband service. The broadband analytics surveys, which will take approximately fifteen minutes to complete, will ask a range of questions on their current internet package and performance.
To thank residents for their time, participants will also be entered to win one of twenty $50 gift cards from Limestone Analytics.
Findings from this survey will support future funding applications for broadband infrastructure to improve internet service, coverage, performance and rates in rural and urban Kingston. "Equitable access to reliable internet is important for residents to be able to fully participate in a modern digital economy, and for local business to remain competitive," says Craig Desjardins, director of the office of Strategy, Innovation & Partnerships for the City. "Supporting and facilitating digital equity will also help the City pursue Council's strategic priorities of strengthening economic development opportunities in Kingston."
Interested residents can complete the survey online.
A survey for businesses will also be available. Limestone Analytics will approach business managers directly. Businesses that operate out of a residence should complete the residential survey.
Members of the Limestone Analytics team will also be conducting in-person data collection in Springer Market Square on July 11, July 16 and July 18, to be followed by door-to-door data collection later this summer. The team will be carrying Utilities Kingston contractor identification and residents are encouraged to ask to see it.